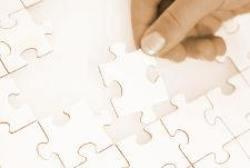 Recruiting Associates Network believes that as your business needs change you should have access to a recruitment solution that best fits your unique situation. Our contingency search option allows organizations to have an expert on the outside when they don't have the time or manpower to facilitate the recruitment process.
We provide data and feedback to our customers regarding how their competitors compare when it comes to salary comparisons, benefits, commission structures etc...Our constant pulse on the market means that we know better than anyone the in's and out's of the market.
At Recruiting Associates, we love recommendations!
George Christie, Founder / President, Wine Industry Network, "I've had the pleasure of working with some of the most highly regarded recruiters in the Wine Industry over the years and Margaret stands out for two primary reasons. One, she's an incredible professional and knows her business as well as anyone in the industry. Two, she's sensitive to the nuances of finding the right fit beyond what's on the resume or job description. There's a chemistry and cultural variable that's harder to factor in, but Margaret looks for it and always takes it into consideration. She's one of the best!"

Alissa Fischer, Executive Assistant to CEO, "Margaret is a great business partner. I always appreciate her insight into the industry, professionalism and commitment to finding the right candidate and fit. I highly recommend Margaret."

Chris Sipola, Director of Business Development, G3 Enterprises,"Margaret is the most capable recruiter in the wine industry. Margaret has a calm manner, a sharp wit and is always professional. My career-management advice to all readers: Simple, know Margaret."

JP Giovanni, Global Executive Leader, "Margaret handled several recruitments for Saverglass in the Sales area and did a great job; she carefully downloaded our requirements, including the particular aspect of our business culture and the industry, and presented well-screened candidates. We ended up hiring from the provided pool and were happy with the results. Well done, with efficiency and speed, resulting in a good value for our company."

Nicholas Mahler-Besse, CEO Tonnelleries Seguin Moreau and Vivelys "Very good network and provider of candidates in the wine industry."
Fabinen Machard de Gramont, Oenofrance, "I came to work with Margaret after she contacted me regarding a job offer. I had been with my previous employer for quite some time and was looking to find a career more in relation with the education I had, but had some troubles finding the right fit. Margaret not only saw my potential via my LinkedIn profile, but she also actively coordinated with the hiring manager to make the hiring process as smooth as possible, keeping me in the loop along the way. It was really pleasant to work with Margaret since she was always available to answer or relay questions to the other party. It was extremely reassuring to feel that you were not just another account or prospect, but that Margaret had your best interest in mind and was doing everything necessary, not only to fill the position she had been contracted to fill, but also to make the candidates as relaxed as possible. This allowed me to concentrate on preparing my interviews and to get there with extreme confidence. I therefore highly recommend working with Margaret for all your hiring needs. Both the hiring company and the candidates will be delighted."